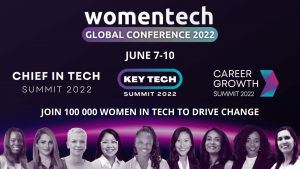 The WomenTech Global Conference 2022 (#WTGC2022) was a breath of fresh air mid-year, as it has been for the past couple of years. Although I am only able to attend sessions in the early morning or late evening due to the time zones, there is always a range of inspiring women speakers who hail from diverse backgrounds and aren't afraid to share challenges they've faced and practical tips on how to find encouragement and move forward in life and work. Having the conference be virtual makes it accessible to attendees around the globe, and this year I also had the privilege of being able to present my own session, a session on harnessing the power of automation.
Here are some of my takeaways from sessions at the conference:
In her session on Operationalizing Responsible AI, Didem Un Ates discussed how we're all on the hook for what happens with AI, data, and technology. It's not just someone else's problem.
In Make Your UX Research Insights Stick, Katarina Bagherian brought her educational insights to bear on having more success with people remembering user experience research presented to them, but they can also apply to other contexts. She emphasized making insights relevant, using different modes (visual, auditory, tactile) rather than just text, presenting stakeholders with a challenge to tickle their brain, and going for quality over quantity. I know I have made a conscious effort to include more visuals in my presentations after seeing the difference it makes to audiences.
Hima Bindu's session on Reinvent – Change the Game with Creative Strategy and Resilience was about reframing our habits and how we respond to events outside of our control. She encouraged gathering feedback, journaling to discover your patterns, and being more holistic and less perfectionistic. I especially appreciated her use of the image of the lion. She asked us to think about why the lion is king of the jungle when it is not the biggest or heaviest animal. She related it to mindset and attitude – if you strive to win, rather than just participate, you can go for the kill, meaning kill the mindset that is blocking you from growing (fun fact side note: lionesses actually do most of the hunting and running of the pride, though you wouldn't think that from pop culture). I think the pandemic has forced many people to reassess their lives and careers but they may still be stuck by a fixed mindset. She recommended 20 minutes of daily introspection and focusing on the next few steps of the ladder, rather than worrying about what will happen five years from now.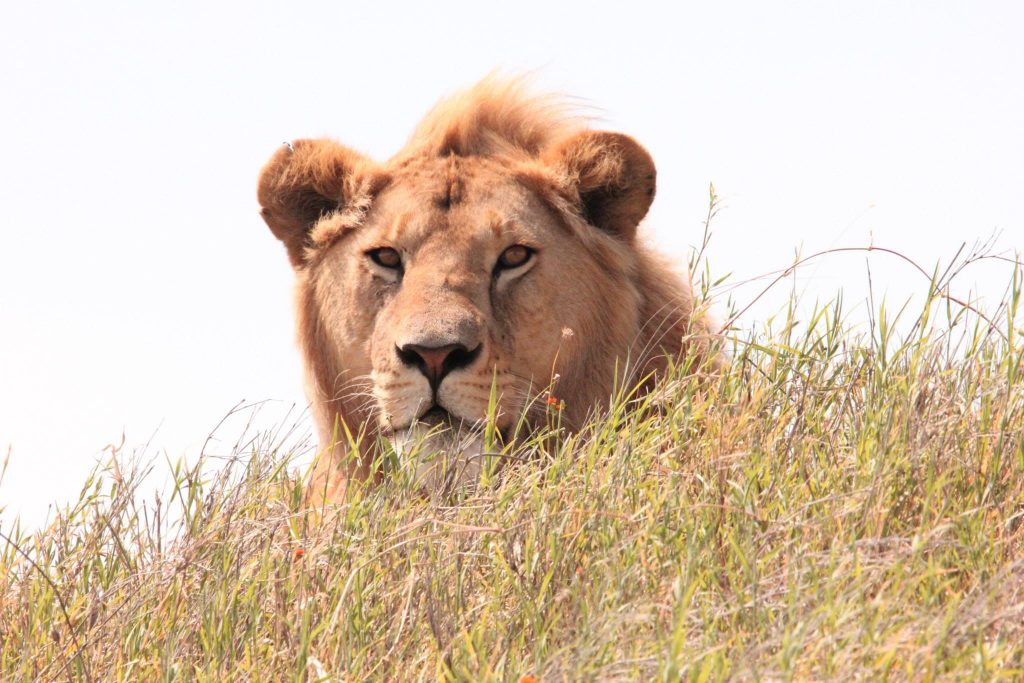 In Leading from Home, Ana Jimenez discussed remote working / working from home and tips for success, including focusing on results not time or processes, investing in communication and tools that work consistently (e.g. devices and internet access), and respecting introvert and extrovert preferences. Some of us might be stronger at certain methods of communication, and it's helpful when managers and coworkers understand and work to our strengths. She also mentioned being careful about how much bad/negative news you consume, and trying to avoid being uninformed but finding a balance so you can still foster positivity in your life. This is something that is hard to do in the era of social media, but a good thing to work toward. Websites mentioned: Remote.tools with a curated list of remote work products, and WheelofNames which lets you pick a random name from a spin wheel.
There was a great line from Roshni Bhagalia in her session on The Secret Power of being a Mom and Senior Executive in Tech: switching from I don't have time or I'm busy to I don't have bandwidth today. I like that this kind of reframing puts the focus not on one's time but on one's energy level or prioritization of things to do. Sometimes we do have time but are more focused on other things, or we don't have the energy for a particular project.
Susan Lindner's session on Impactful Storytelling for Innovators and Disruptors was packed full of useful information. She reminded us how humans are wired – for stories, which are 22 times more memorable than other information delivery mechanisms. She discussed how using fear to motivate people seems to be working less than years ago, and that goodwill stories are a way to light up the brain and get information to your audience. It's about being an empathetic listener, and connecting with your audience. She talked about painting a picture of a future that will be better if your audience follows your vision, and I want to take that advice in my work on encouraging women and girls in technology.
In Using Machine Learning for the Benefit of the Economy, Diana Gabrielyan outlined the not very well-known work happening at the intersection of machine learning and economics. She discussed the Billion Prices Project founded by two MIT professors which monitors daily price fluctuations of around 15 million items sold by over a thousand online retailers in over 70 countries. These kinds of tools may be used to have more accurate and real-time indicators, and it would be nice if they could help predict and prevent another global crisis. There are ethical issues in this space, with the example of a bank using customers' voice to try to determine whether they might default or not.
Ronke Babajide in her session Unlock the Secrets to a Successful Career in Tech started off with a positive note that working in the tech industry is great because every day you get to go out and shape the future. She said contrary to common belief, the tech industry is an excellent place for women to work due to a low gender pay gap, flexibility, and choice of niches within it. Of course we know there are challenges and issues in this sector, but it was good to be reminded of some of the positives that many women don't automatically think of. She said you don't need to be a software developer or study computer science, citing her own experience having a doctorate in chemistry. She did emphasize that you need to be willing to learn new things, since tech is always changing. She has been working to promote women in this field via her podcast Women in Technology Spotlight available via YouTube.
The most unusual session had to be Michelle Coombs' The Unconscious Use of Hands and How They Add or Detract From Your Message, which she was able to deliver without using her hands (!) except when demonstrating certain movements at the end. She cited Virginia Satir's research on hand movements and took us through 5 hand movements to use or avoid to become a more effective communicator in meetings and other workplace scenarios. We don't realize the signals of assertiveness or non-assertiveness that these kinds of body movements give off, and can end up harming our credibility or intended message. I plan to try out the Leveler when I have my next non-remote meeting.
I've seen Adela Mehic-Dzanic at the conference each year – she is an incredible inspiration with the journey she has made in a new country. This year she shared about how My Network is my Google, meaning asking people in her network rather than just a faceless search engine, and the importance of networking. She encouraged us to keep giving, making recommendations, posting links, helping others we know, and that you don't need to have 10,000 followers to have a good network. The process should be enjoyable – you never know where a particular networking relationship might take you, as several of us shared in the chat. She also mentioned she has a free networking checklist on her LinkedIn profile.
In LinkedIn for Career Success, Gail Rego took us through how to use LinkedIn more effectively and what to put in different sections. For example, in the experience section, you can describe your experience with a focus on achievements rather than just a bullet point list of your tasks, always trying to use an active voice and metrics when possible.
Sivani Peesapati confirmed in her session Curious about a Career in Cybersecurity that this is a growing and important area, and there is high demand for workers. After outlining the scope of cyber security issues such as attacks and how much is being spent in this area, she discussed the types of careers available, skills needed, and certifications available. She also emphasized that cybersecurity is not an IT or cybersecurity team's responsibility; it is all of our responsibility. Pretty much if you have a smartphone, you are vulnerable to security issues. I appreciated that she encouraged mothers to teach their children about how to protect themselves, and that it's not about whether you know how to code or fix an attack. Everyone needs to have a basic awareness of tricks that scammers use. 95% of security breaches are due to human error, after all.
The final keynote was the famous Erin Brockovich, who delivered an inspirational and motivational speech on believing in yourself, preventing negativity from defeating you, and taking time to reboot and restrategize when necessary. She talked about 'stick with it-ness' – getting back up after you fall down – as a valuable quality. In another animal image at this conference, she discussed using the visual of a ram that is sure of itself going up and down steep mountainside. R stands for realizing who you are, both your strengths and vulnerabilities. A stands for Assessment and Accountability, owning your mistakes and working on yourself to improve. M stands for Motivation. It is hard to find, especially in the past few years, and she encouraged us to go somewhere in nature to reboot and recharge and have space to think. Her keynote was a strong end to the conference with her determination to make an impact on the issues facing us.